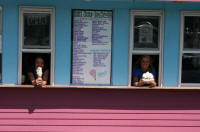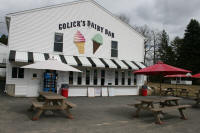 Golick's Dairy Bar in Dover, New Hampshire was started in the spring of 1986.

It had formally been run as the Princess Dairy for 20 years serving only a few soft-serve flavors and the basic specialties such as sundaes, banana splits and frappes.

The goal was to create an ice cream shop that offered as many different flavors as possible which required that they purchase ice cream from several local companies.

Golick's have expanded the menu greatly and now offer 75 flavors and many specialty items including non-dairy and sugar-free options.